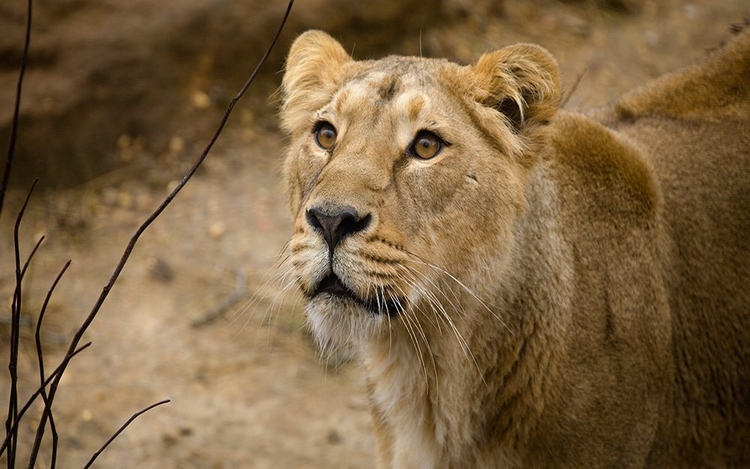 The Way To Gir
One of the easiest way to the Gir forest is via Junagarh which is roughly 65 kms away from the area. You can take the train or bus or rent a private car to reach the gates of Gir and then make your way from there. It is also well connected to the Veraval railway station. Another way to reach Gir would be via Ahmedabad- it is a 7 hour road journey which is quite comfortable if you hire a private vehicle.
People looking for a way via airlines can take a flight to Rajkot or Kesod airport from Mumbai. Tourists from Delhi would find the flight to Ahmedabad a more convenient option. Consult your travel agent or company before you book the tickets to find the quickest, cheapest way to get to Gir.
Roadways
If you are planning a road trip then Somenath is the nearest and most feasible place to start from. It is about 50kms away from Gir forest and takes but more than an hour's drive to get to the place. The route is covered by public and private busses alike at really affordable costs. There are also taxis that can be rented from the Rajkot airport that will take you directly to Sasan Gir, though it is a slightly more expensive option. Junagarh is also well-connected to the area, if you want a cheaper alternative.
Railways
If you are a local, then taking a train or bus from Junagarh is your best bet. For travelers who are visiting from different cities or countries, a flight to Ahmedabad or Rajkot would be the easiest way to get to Gir. The Diu airport is the closes to Gir National Park, situated roughly 110kms away which is a 2-hour drive. You can even take up public buses during the daytime from Diu. You don't have to make any reservations in advance, just get to the bus stop and book your tickets off the counter and you're set for the trip.
Points to Consider
It is not very difficult to get to Gir forest, there are numerous options and ways that lead to park. Talk to your travel agent about all your available options and pick that is comfortable, safe, within your budget and doesn't take a lot of time. Also, ensure that you have steady accommodation options booked before you leave for Gir to prevent any mishap.
Click to know the full range of How to Reach Gir National Park
Contributor: Deepankar Dey
Last Updated: 24th December 2020