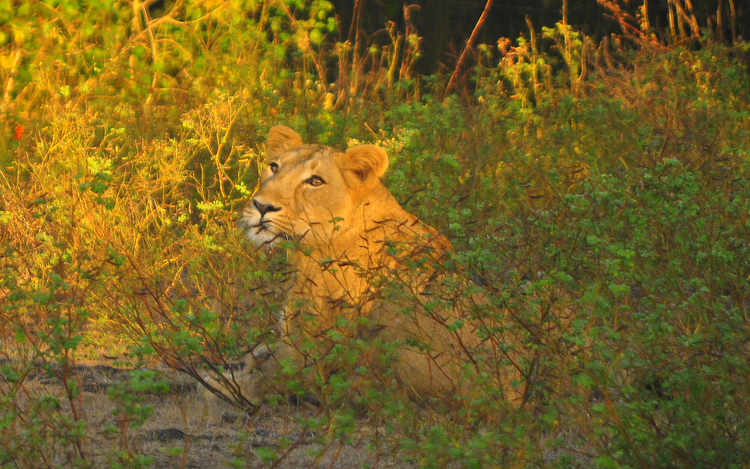 Easy Traveling
Junagadh is a place in the state from where you can hail a cab to the natural reserve. Therefore, if you can get to Junagadh, then you can consider that the hard part is over. Here you will find out the best routes that you can take. You will also learn about the means of transportation which can lead you safely to Gir.
Road Journey
Flying in an airplane or riding a train may not be as enjoyable as commuting via vehicle. You won't see anything other than clouds when you look outside the window of an aircraft. The train journey can also be equally long and arduous. The tracks pass through uninhabited areas and small villages. The sight can become repetitive and boring. The best way to reach Gir is by private or government buses or taxis and cabs. These buses are available from every major city of Gujarat. The ride will be as comfortable as it is enjoyable. You can get a clear image of the livelihood of the people of the state. You will also come across some naturally beautiful sites on the route.
On An Aircraft
Time is probably the only factor why people choose to fly. Anyone who can't afford to spend much time in the journey should book flight tickets. The airports of Keshod and Rajkot are the nearest to Gir National Park. Keshod airport is around seventy kilometers away from the park while Rajkot is one hundred and sixty kilometers away. Once you land at either of the airports, you can get hold of a taxi to reach Gir. Buses are also available which can drop you at your destination. Overseas travelers should book tickets to the Mumbai International airport. If you are a foreign tourist, then you have to book another flight to either Diu or Porbandar. Taxis are available from the airports of Porbandar and Diu which can lead you to Gir.
By Trains
Indians prefer to commute using the railway as it is the most developed form of transportation in the subcontinent. Traveling via railways is also cheaper and safer than most other modes. If you are arriving on a train, then you should get off at either Junagadh or Veraval. You won't have any trouble in finding a train to either of these stations from any city in Gujarat. Cabs are available, as usual, from the stations which can take you to Gir. The cab journey will last for about one-and-a-half hours to two at most. Another railway station where you can get off is Rajkot. However, the distance between the Gir National Park and Rajkot is about one hundred and sixty-five kilometers. Therefore, the best option is to opt for Junagadh or Veraval.
The Pangs Of Anticipation
The name 'Gir' is enough to incite a tantalizing pain of anticipation in the minds and hearts of people. The very thought of seeing the renowned yet fierce, charming yet deadly Asiatic Lions increases the rate of your heartbeat. It is the feeling described by all adventure-seekers and wildlife enthusiasts. If you wish to enter the realm of the roaring cats of the wild, then check the info given here. It should be enough to make your trip a safe, comfortable, and pleasant one. Browse through our wide range of Gir Jeep Safari Packages with accommodation. Best pricing available for Gir Hotels & Resorts.
Click to know the full range of Trip to Sasan Gir National Park Gujarat