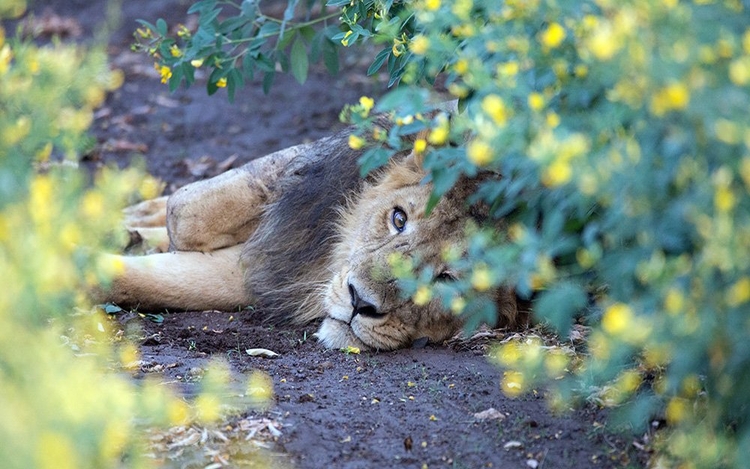 1. Best Time to Visit Gir National Park?
Sasan Gir forest is home to the largest freely moving lion population in Asia. It is a thrilling weekend gateway for animal lovers, nature enthusiasts, and adventure junkies who love to explore the flora and fauna of the forest and learn more about wildlife conservation. Getting to Gir is easy; the place is well connected to all the major cities in Gujarat via roadways and railways. However, the wildlife sanctuary is not open all throughout the year.
2. Why is the Gir National Park not open All Year?
The climate in and around the forest is very unpredictable. The summers are scorching hot, the winter's cold, and the monsoons extremely humid, wet, and inconvenient. This is why the park remains closed during the rainy seasons which last from mid-June and continue till mid-October every year. The forest oftentimes gets flooded because of excessive rainfall, this makes the vehicle tracks muddy and unfit for travel. The wheels of the safari jeep might get stuck on the way, even elephants refuse to go out and take tourists in such weather as it is not safe.
3. When to Plan a Trip to Gir?
November to March is usually considered the best time to plan a trip to the Gir forest. The skies are clear, the weather is not unbearably hot and you can actually catch a glimpse of the Asiatic lions and other mammals in their natural habitat. April to June is usually considered to be the hottest months in the country, and wouldn't be a very good time to travel around.
If you are planning a trip in summers, ensure that you carry all the necessary medical supplies, creams, and bug sprays to protect yourself from infections and rashes. Also, ensure that you have confirmed the travel details with your travel agents and have a lodging space booked at the Gir national reserve.
Click to know the full range of Best Jeep Safari Tours in Gir Somnath